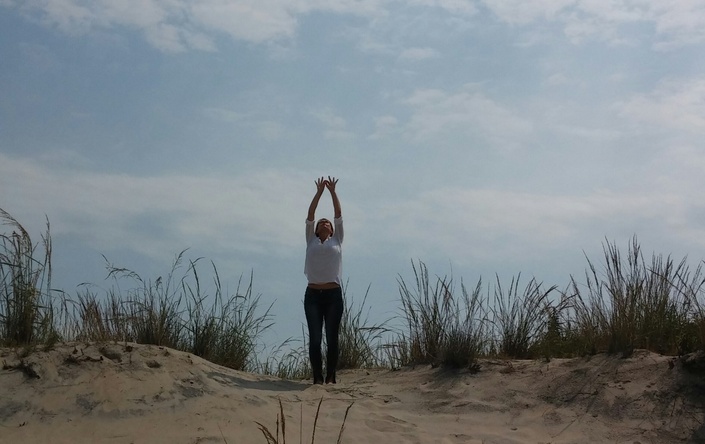 Earth Sadhana
Yoga to help you slow down, ground your energy and re-connect to yourself. Learn how to find balance from within.
When life becomes challenging and things seem to move to fast it is essential to have a practice to help keep you grounded, stable and centered.
Feeling unsteady, stressed, scattered, and disconnected is always going to be part of life because we are human. But having a yoga practice to return to and lean on can teach us to navigate life's ups and downs. It can teach us to slow down and breathe. It can teach us to connect to our foundation and find steadiness. It can teach us to return to our center, listen and trust. This is why I created this course.
It offers yoga exercises that will provide you the opportunity to slow down, ground your energy, circle back and re- connect to yourself. Learn how to find balance from within. Practice deep connection to your body and breathing.
Content included in the course:
5 downloadable yoga videos;

Earth Flow - this practice is designed to connect you to yourself and the earth. We use the sensation of rooting and rising to ground and calm.

Calm Mind, Relaxed Body - this practice is designed to help you slow down and calm the your nervous system through pranayama and simple asanas.

Grounded & Centered - here you are invited to use the power tools of asana, focus and breathing to cultivate steadiness and calm.

Sthira Sukham Asanam Flow - in this flowing sequence we practice bringing awareness to our center and move and radiate from there. We connect to a steady flow to root and calm.
Soothing & Calming Visualization - this practice is designed to ground, soothe, release stress and tension through deep breathing and a relaxing visualization.

A printable PDF with inspiration, nourishing prompts, 2 breathing exercises and 2 mudra practices.
Bonus Content: 2 downloadable yin yoga videos.
The practices in this course you can come back to again and again to calm and ground yourself, for support and preventative care.
This course is perfect for someone who find themselves feeling scattered, stressed, overwhelmed, and struggles feeling grounded and present.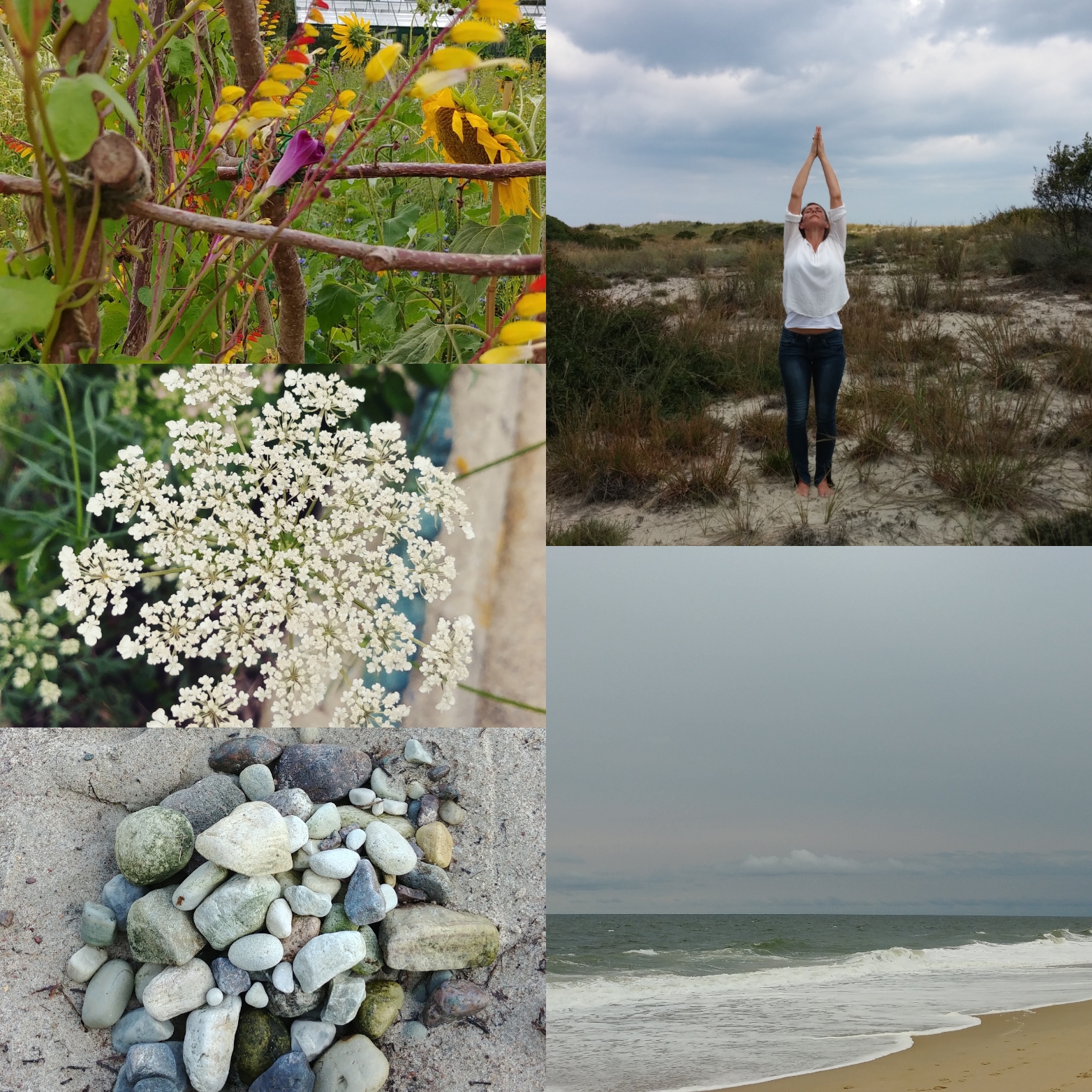 Course Curriculum
First Section
Available in days
days after you enroll
Frequently Asked Questions
Do I need any yoga experience to enjoy this course?
No yoga experience is needed.
How long do I have access to the course?
How does lifetime access sound? After enrolling, you can download all the content and keep it for as long as you wish.
Can I receive a refund after my purchase of this course?
Due to the nature of this course no refunds are available.
What can I expect from this course?
Inspired content in form of yoga videos and printable pdf. Powerful yoga exercises to help you ground, strengthen, calm, relax, soothe and slow down. Yoga videos you can download and have forever and use as preventative care. Breathing exercises and mudra practices to soothe and calm. Inspiring prompts to weave into the fabric of your life and dive deeper into living yoga.
Can you guarantee specific results?
I love this course and I deeply believe in its content. However, this course can not do anything without you showing up to your practice. Show up, lean in, do the "work" and spiral back to self love.
---
It's not a luxury to feel good. To feel grounded and steady. It's essential. Especially in this fast pace world where we get pulled in all directions, leading us to feel disconnected to our body, breath and intuition. When you feel good, when you feel grounded and centered; you move different, you talk and feel different. You're in a state of serving yourself and others better because you are rooted in yourself.
Let the power and beauty of yoga help you slow down, feel grounded, steady and at ease. Show up as you are. Trust yourself and the practice. You are beautiful.
Namaste, Anna Helén